OK let's first address the elephant in the room.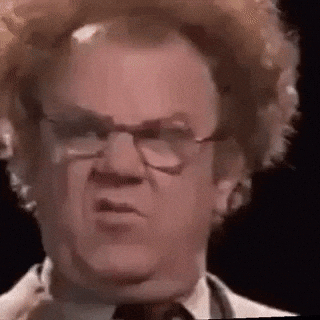 What, you're flipping an investment property?!  Your own house is, like, 50% done.

Girl… I know it!
It came as a surprise to many people that we chose to purchase a house to flip when our home is still not 100% renovated, 4.5 years after purchasing it… but here is the deal: We're not planning on selling our house anytime soon and what sense would it make to put all our eggs in that basket?
When you spend all your money renovating your home and not reinvesting in other ventures, you're essentially burying money in the walls of your house without any return.  That plan would make sense if we were planning on moving in the near future.
We fully plan on finishing our renovation but there is a plan to the, perceived, madness.  We are looking at this as a potential side hustle, turned business to generate, not only passive income at some point, but creative fulfillment for us both.
The other major factor in our move to purchase an investment property: my business as a wedding photographer has changed.
Photographing weddings has been my bread and butter since I established my business in 2008 but the clientele is changing.  Not as many people are getting married  and more and more couples are getting tighter with their wedding budget.  I have established myself as a wedding photographer in the top of the market and have essentially priced myself out of the market.  While I could easily bring my prices down by half and be back to booking 20-30 weddings a year, I do not want to do that.  I enjoy spending spring, summer and fall weekends with my family and I'm not willing to give that up at such a low price.  I have several streams of income from, real estate photography to social media marketing… but my 75% of income is not what it used to be.  Starting this journey flipping houses will make up for a portion of that income.
Enough with the WHY… I know you're here to see some photos and what the plan is.  Here is what we are starting out with.
Built in 1924, the house has SO MUCH POTENTIAL!  9 foot ceilings throughout make it feel so large and airy!  The home has not been updated a bit, original throughout with the exception of an addition put both on the first floor and second floor (more on that soon).  The original hardwood floors had been covered by carpeting on the first floor but will look amazing finished.  The pictured fireplace is not vented and will be turned into a focal point, not a working fireplace.  As you can see, it is a fully blank slate… picture a jazzed up fireplace, new light fixtures and beautiful hardwood floors.  I have a few ideas up my sleeve to make this even more special.
Let's walk into the dining room… we plan on refinishing the built-in buffet, adding window treatment and new lighting.
Now we're in the kitchen looking into the bonus room and the dining room… this is where it starts to get FUN!
My main thrill in renovations is reconfiguring spaces, bringing down walls, building in cabinetry to make a space much larger.
Getting off track…let's take a trip down memory lane.
In our previous home, we recessed the fridge and installed two pantry cabinets on both sides.  It was originally a small, closet sized pantry, with dead space behind it.  We also found "dead space" between the house and the garage that allowed us to build out a bar area in the tiny informal dining room. 
You can see in the above before, the fridge used to sit next to the range.
Not sure why we never put a cabinet above the fridge… oh well! 
We are taking this same approach from our previous home kitchen's reno to this house.
That large opening leading to the bonus room will soon house a built in fridge and pantry cabinet.  While the opening to the dining room will increase to 10′ with a peninsula being added.
Where we're at now… the walls are DOWN, new walls are built, headers installed.  Check back soon for photos of the progress and the renderings for these spaces.  It is going to be amazing!