Adding Velux Skylights to our Mid Century Ranch
When we were house hunting, 5 years back, a ranch wasn't necessarily on our must have list… although if we stay here for the rest of our lives, I'm sure our old knees will thank us. Our kids are STILL quite disappointed that we don't have a two story home, as they're fully convinced our house is soooo tiny because of it's elevation level, or lack there of. They'd prefer we had huge white columns at the front door or anything that resembles Scrooge McDuck's mansion.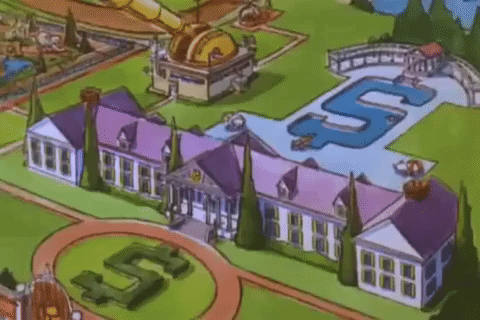 Other than saving our knees for our golden years, one of the biggest advantages to our ranch is the flexibility of adding natural light. You can guess by the title, I'm referring to skylights.
Did you know that horizontal windows, skylights, bring in 3x more light than a vertical window aka traditional window. It's also distributed more evenly than a window, even on overcast days, we don't have to use artificial light!
The main living space in our home didn't have any exterior walls for windows, which would come in handy for family movie afternoons / summer nights… but for the rest of non-movie watching time, i.e. puzzles, games, lego building, definitely gloomy. When we initially looked at the house the room was so dark… the dark fireplace didn't help. After we closed, before our seller moved out, I remembering coming over to the house to measure some walls and in the middle of a sunny afternoon she had floor lamps on to pack her boxes. It left being so worried we'd feel like we lived in a cave.
Natural light makes me happy. I couldn't imagine living in a house that didn't have heaps of light coming in the room we'd spend the most amount of time in. Not to mention, as a photographer, I'd prefer not to have to use a flash when taking candid photos of my kids. Natural light also shows the room with true to life colors, again, color makes me happy!
If you read pros and cons of skylights, leaks is one of the first things people freak out about… people also warn about installing them on an existing roof, meaning, it's preferable to install when putting on a new roof. I call BS. We installed on a 5 yr old roof, ourselves, and haven't had any issues.
Then we waited for a sunny day to make the space in the roof… semi-nerve wracking.
We went with top-of-the-line Velux skylights which we installed it with their No Leak flashing because, DUH! They also sell a trim kit which further aid in bouncing light even more into the room. The two we installed in the family room are ~30″x45.75″
and one in the foyer, a skinny, 14.5″x45.75″.
I cannot imagine this house without skylights! The only change I would make, adding solar powered darkening/blackout blinds to the two in the family room. It is on our wishlist! My plan for the kitchen and master bath renovations includes adding a couple. If you want more light in your house and have the ability, I'd highly recommend talking to a Velux rep near you!